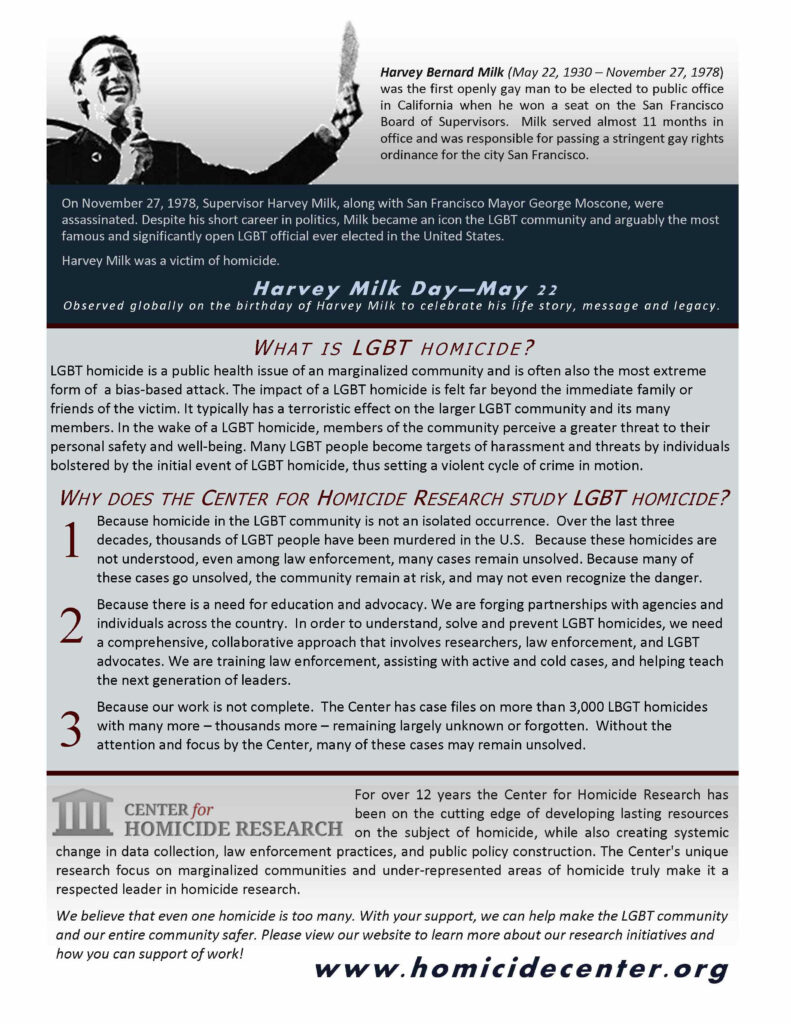 The Center for Homicide Research joins thousands from across the globe to honor the memory of Harvey Milk and celebrate his life story, message and legacy.
Join us in observing Harvey Milk Day and learn more about the Center's important research on LGBT homicide.
"Hope will never be silent." – Harvey Milk
The Center for Homicide Research offers one of the finest internship programs in the United States. Distanced-based electronic internships begin in Fall of 2020. Qualifying students come from undergraduate, graduate and law schools.