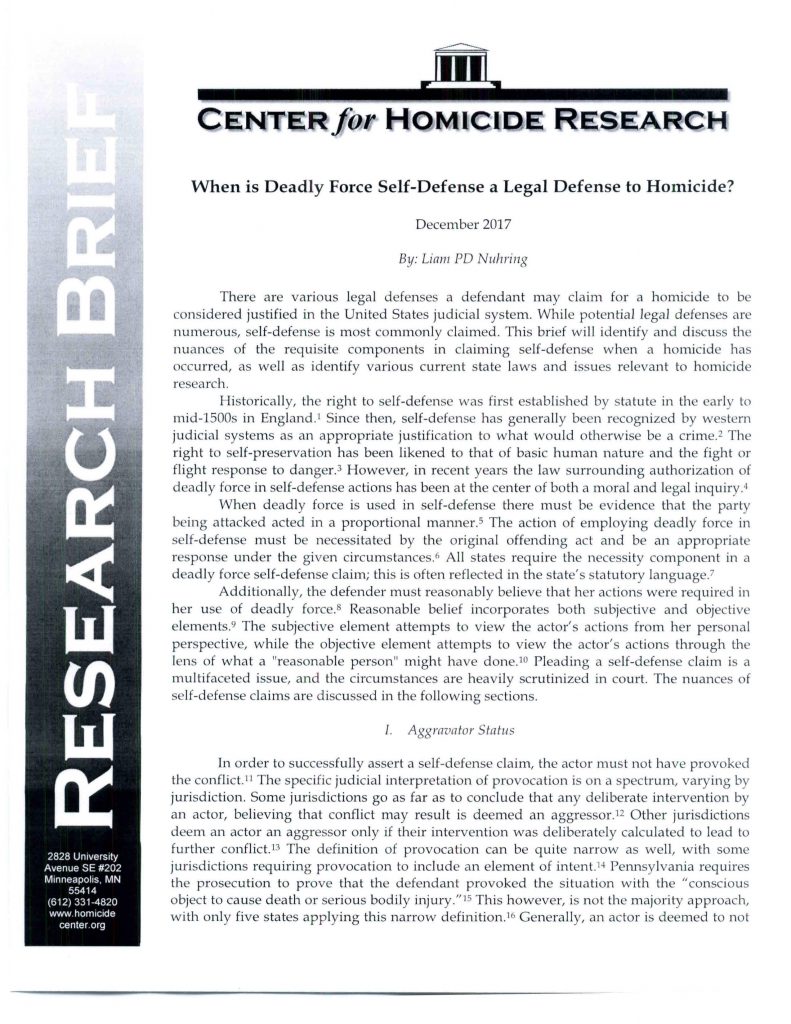 One of the most well-known legal defenses, the claim of self-defense, if successfully asserted and proven, acts as a justification to what would otherwise be considered criminal activity. This brief identifies the variance among state jurisdictions in determining what constitutes self-defense. Issues relevant to homicide researchers are also addressed.
To read the brief, click here.
The Center for Homicide Research offers one of the finest internship programs in the United States. Distanced-based electronic internships begin in Fall of 2020. Qualifying students come from undergraduate, graduate and law schools.