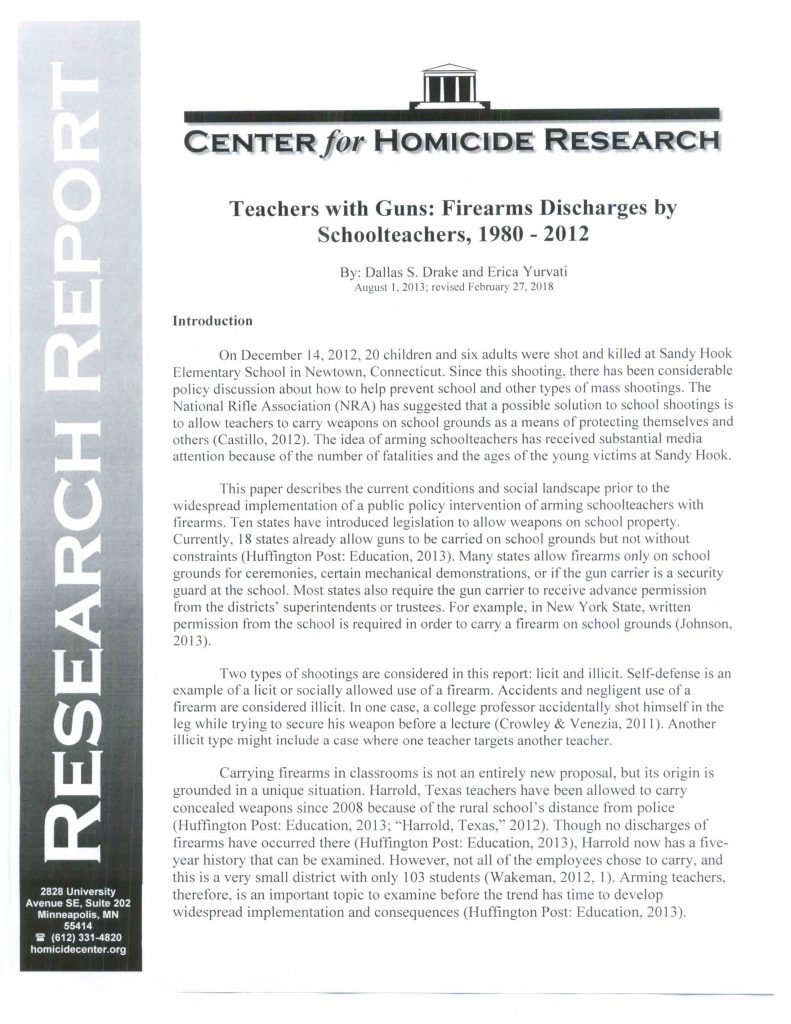 Following the shooting at the Sandy Hook Elementary School in Newtown, Connecticut, the NRA proposed arming schoolteachers as a means of stopping mass shootings. This paper investigates firearm discharge by schoolteachers prior to Sandy Hook with the hope that it might provide a baseline for later comparative analysis.
Access the report, click here.
The Center for Homicide Research offers one of the finest internship programs in the United States. Distanced-based electronic internships begin in Fall of 2020. Qualifying students come from undergraduate, graduate and law schools.