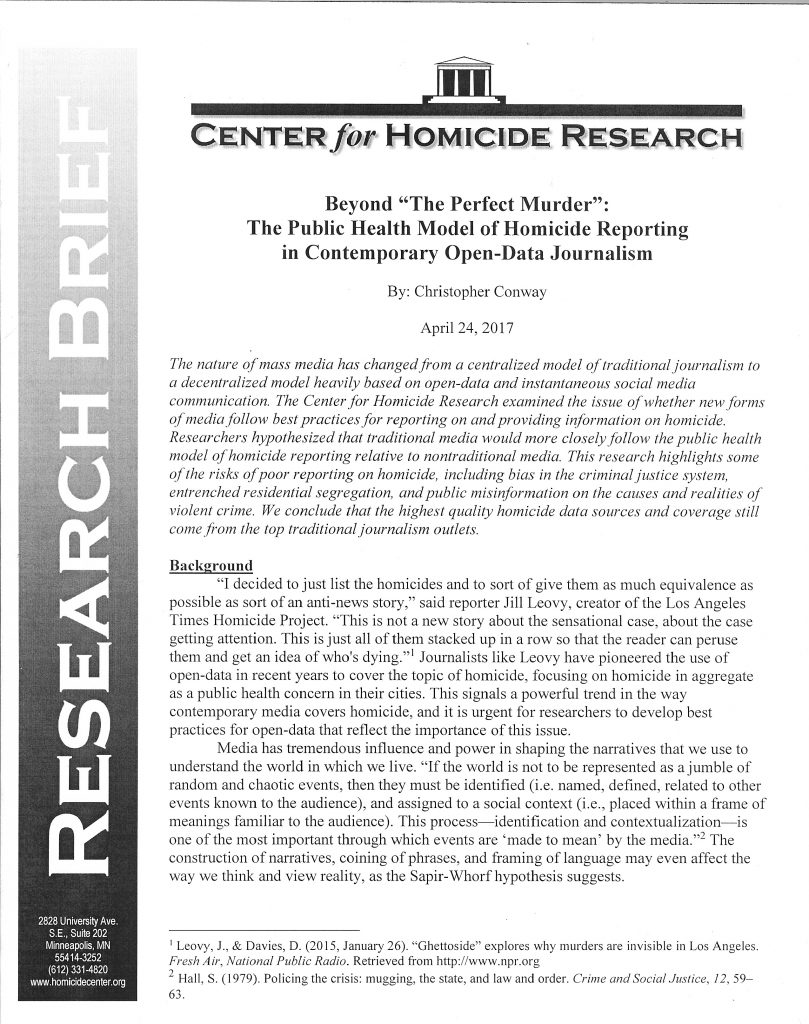 The nature of mass media has changed from a centralized model of traditional journalism to a decentralized model heavily based on open-data and instantaneous social media communication. The Center for Homicide Research examined the issue of whether new forms of media follow best practices for reporting on and providing information on homicide. Researchers hypothesized that traditional media would more closely follow the public health model of homicide reporting relative to nontraditional media. This research highlights some of the risks of poor reporting on homicide, including bias in the criminal justice system, entrenched residential segregation, and public misinformation on the causes and realities of violent crime. We conclude that the highest quality homicide data sources and coverage still come from the top traditional journalism outlets.
To access this report, click here.
The Center for Homicide Research offers one of the finest internship programs in the United States. Distanced-based electronic internships begin in Fall of 2020. Qualifying students come from undergraduate, graduate and law schools.