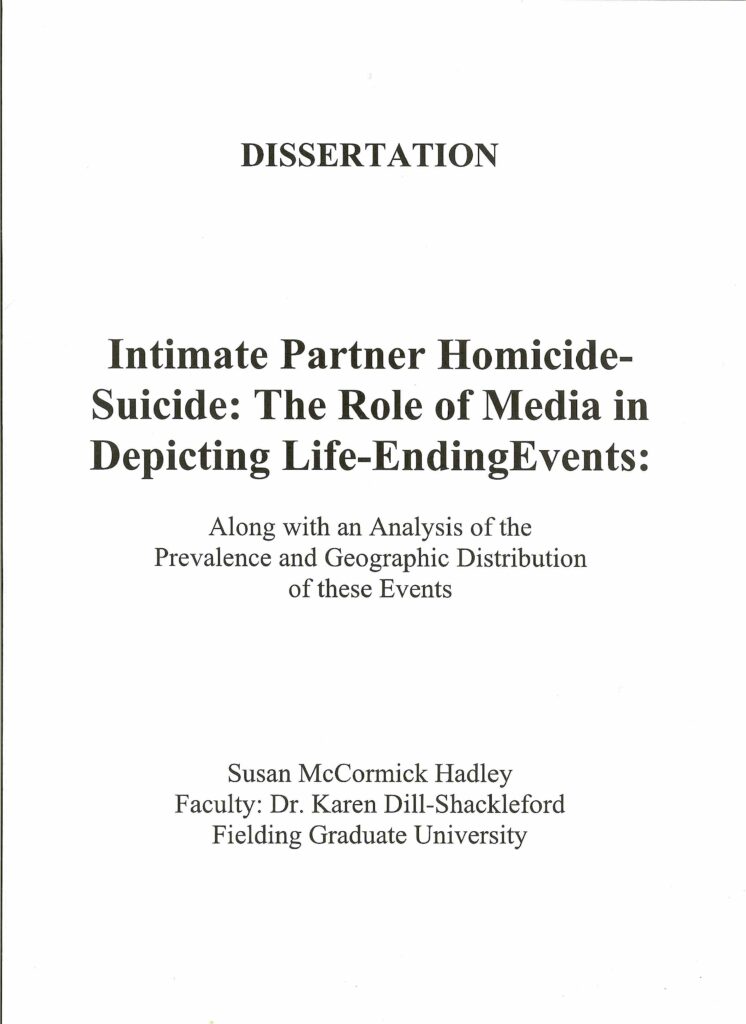 A special program of the Center for Homicide Research involves the opportunity to become an Associate Researcher. This allows serious academic researchers to obtain the technical and material support of the Center for select independent projects. Susan McCormick Hadley, a student at Fielding Graduate University, pursued her doctoral dissertation with us during the 2013-14 year. Professionally, Ms. Hadley is from the University of Minnesota, School of Public Health, and is an adjunct faculty at the University of Minnesota's School of Medicine. The full title of her completed dissertation is, "Intimate Partner Homicide-Suicide: The Role of Media in Depicting Life-Ending Events: The Role of Media in Depicting Life-Ending Events, Along with an Analysis of the Prevalence and Geographic Distribution of these Events."
To access this dissertation, click here.
The Center for Homicide Research offers one of the finest internship programs in the United States. Distanced-based electronic internships begin in Fall of 2020. Qualifying students come from undergraduate, graduate and law schools.